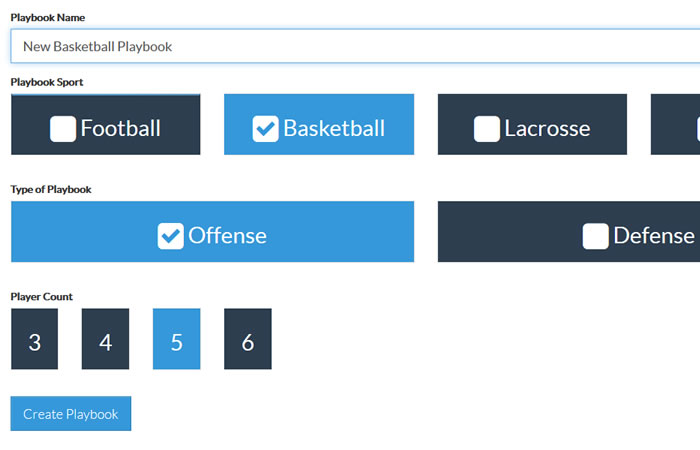 Create Your Playbook To Fit Your Needs
Create Offensive or Defensive Playbooks
You can draw your offense only, defense only, or offense versus defense.
By default you can create 5-man basketball playbooks, but you can easily change the player count, so you can draw playbooks with as few as 3 players and as many as 6.
Create unlimited number of playbooks, with any number of plays in each.
Draw full court and/or half court basketball plays.
Adding Plays to Your Playbook is Easy
You can choose from any of our preset formations/sets.
You can also create your own custom formations/sets to for drawing your basketball plays.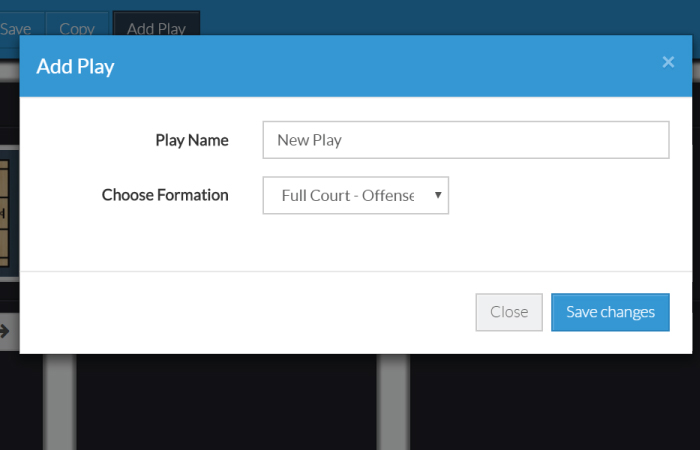 See for yourself how easy it is to create a playbook